AEE-OK: OKC Metro Energy Education Series – March 24th -12pm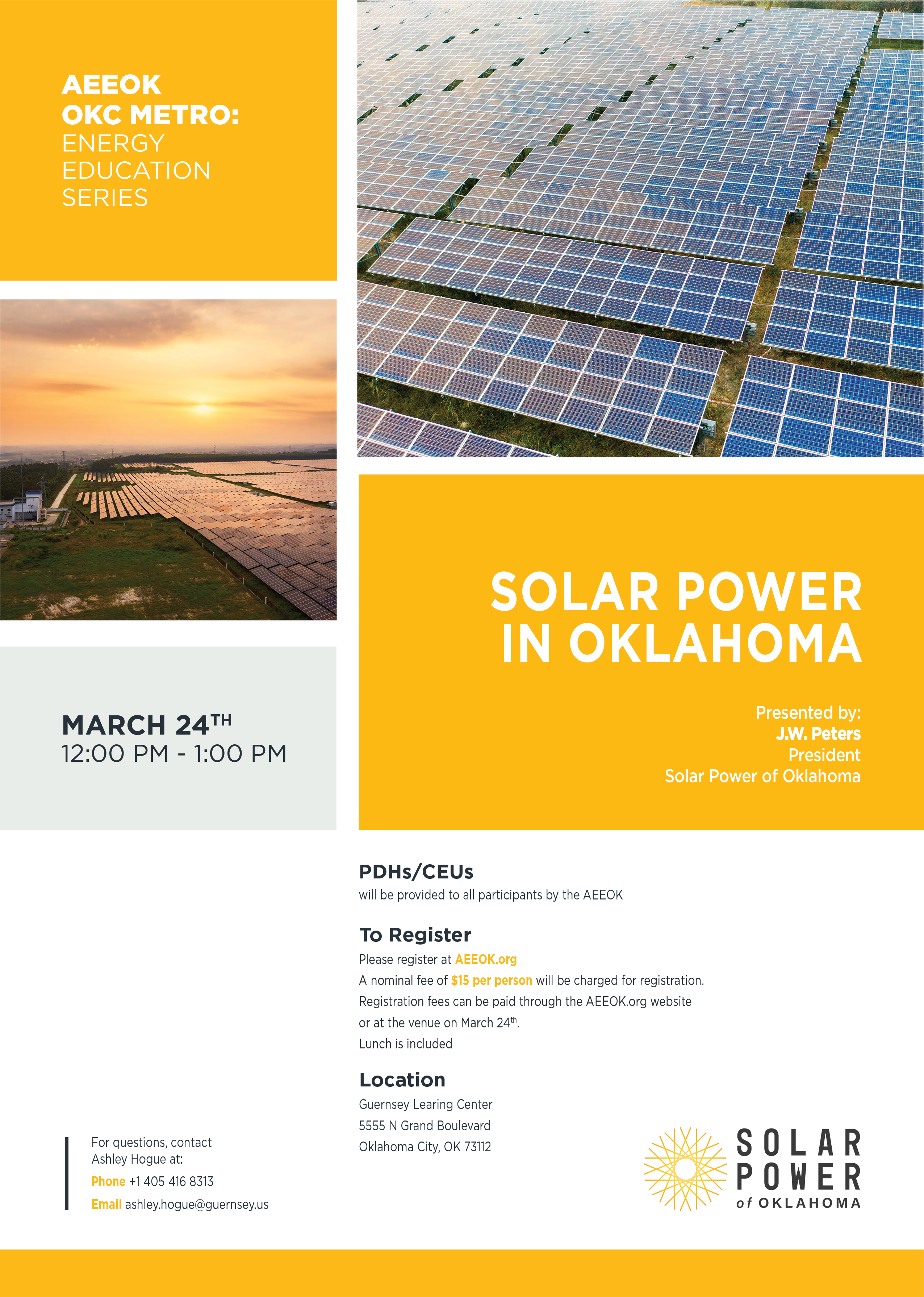 Join the AEE-OK: OKC Metro Subcommittee for a Lunch & Learn Meeting on March 24th at 12pm!
Meeting Location: Guernsey Learning Center, 5555 N Grand Boulevard, Oklahoma City, OK 73112
Meeting Time: 12:00pm – 1:00pm
In this installment of the Energy Education Series hosted by the AEE-OK: OKC Metro Subcommittee a presentation on Solar Power in Oklahoma! Presenting will be J.W. Peters, President of Solar Power of Oklahoma.
There is a registration fee of $15/person to help with the cost of lunch provided. Continuing Education Units(CEU's)/Professional Development Hours (PDH) are available for those who attend.
To register – please clink on the link below to complete the registration form and add the event to your shopping cart for payment.  For any questions, contact the organization at aeeoklahoma@gmail.com or Ashley Hogue at 405.416.8313, ashley.hogue@guernsey.us for site specific questions.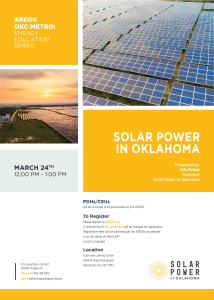 Join the AEE-OK: OKC Metro Subcommittee for the latest Energy Education Series on March 24th at 12:00pm. J.W. Peters with Solar Power of Oklahoma will present on solar power in Oklahoma and beyond. The lunch and presentation will be held at The Learning Center – Guernsey Consultants located at 5555 North Grand Boulevard, Oklahoma City,…
Purchase Event